Mission Trip 2015

At Barton Baptist Church we have a heart to serve our local community but also serve the wider world. More details of trips will be posted here soon.

If you are coming on the next trip and have already been given your username and password and may login here.


Torquay church's Cambodian mission


Members of a Torquay Baptist church are preparing for a major mission trip where they will be working alongside street children and vulnerable women.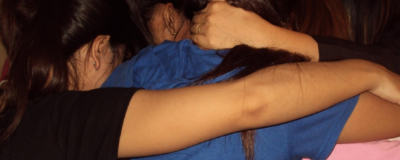 The 10-strong team from Barton Baptist Church travel to Cambodia for two weeks in November to work with two established ministries there.

It's the first time1 the church has undertaken such a mission and it came about through a family connection from a couple within the church, as minister Richard Matcham explains. 'Their [the couple's] daughter attends a church in Victoria, Australia called 'Riviera Christian Centre' (not bad considering Barton is in the 'English Riviera'), and this church have partnered with two ministries in Cambodia for 15 years, so have lots of experience.

'I said wouldn't it be great if we (Barton) partnered with them and joined them on the next possible trip. The couple said it was a great idea and that was that.'

The church is joining two ministries: Transform Cambodia and Precious Women.

Transform Cambodia provides street children with an education in English and a meal each day. The families of the children are consequently given rice every month to compensate for the loss of income sustained in removing their child from work.

Women working in the sex industry are taught skills for trade by the ministry, Precious Women. These skills may include hand-crafting items or skills for work in the hair and beauty industry. This ministry helps the women to gain skills for trade outside of the sex industry, whilst keeping safe.

On this first visit, the team go with the mission to see what's going on already; to learn, to pray and to serve as needed.

Richard said, 'I think our over-riding concern is to walk humbly, listen carefully, pray greatly.'

Barton Baptist sees this as a whole-church mission, adopting the inclusive mantra, 'some people will go; some people will stay; everyone will pray'.

Richard explained how this prayerfulness is central to their collective mission. 'This way, we include everyone whilst highlighting not only the supreme importance of prayer, but also our collective responsibility as church to pray!' he said.

Preparing for the mission is another way the church has come together. They have established a prayer-prompter box in preparation for the mission, which means that everyone in the church has someone to pray for.

The team has also been quizzing up on Cambodian history and church members have come up with creative fund-raising activities including hosting a whopping 8 course Cambodian meal.

MEMBERS of a Torquay church are getting ready to travel to Cambodia for two weeks later this year to help a charity' s work with street children.
The minister of Barton Baptist Church, Richard Matcham, and nine other members from the church will go in November on a mission to see the work their partner church in Australia are doing in the Asian country.
Richard said: "We are very much looking forward to it.
"It is a big challenge and we we go with a bit of trepidation.
"We are going on a mission trip to Cambodia to support ministries which support men, women and children who have been rescued out of the slave and sex-trafficking industries.
"About a year ago we decided to partner up with another church. We contacted a church in Australia who have a partnership with a Cambodian church and work with two charities in the country.
"We are going to go out there and see what is going on, and then will support them with their work."
One of the members of the church who is going, Judith Earnshaw, added: "One of the charities work with street children and they currently have 24 centres, with 100 children in each.
"The street children are fed and are given an education. Their families are given a bag of rice to compensate them for the loss of income from them not having to work for their family."
Richard added: "It is amazing how quickly the year is going. We don't know exactly how we will be used when we go out to Cambodia yet, but we are going to support their work and listen, and work alongside them to help out."
All of the members of the church are self-funded, and Richard added the church are holding fundraising events to finance the trip. Anyone wishing to help can either attend one of the events, sponsor the members of the church, or sponsor a child.